Product Description
Gold Hand of Fatima Alloy Pendant Necklace
The beautiful necklace and hamsa pendant. Great to wear yourself or as a special gift. Beautiful. Elegant. Heart-felt. The hamsa is an ancient Middle Eastern amulet symbolizing the Hand of God. In all faiths it is a protective sign. It brings it's owner happiness, luck, health, and good fortune. The hamsa hand is known by many names-hamsa, hamsa hand, hamesh, hamesh hand. It is also called the Hand of Miriam, named for Moses and Aaron's sister. There are two main styles of a hamsa hand: the most popular is the stylized hamsa hand with two symmetrical thumbs, but there are also hamsa hands that are not symmetrical and shaped like actual hands.
Very good gift for present, Highest quality and unique design
| | |
| --- | --- |
| MOQ | 100pcs |
| Used | Pendant Necklace |
| Shape | Gold Hand of Fatima |
| Occasion | Engagement;Anniversary;Party;Wedding; |
| Manufacturer&Wholesaler | JOYA GIFT JEWELRY |
| Region for sale | Globe |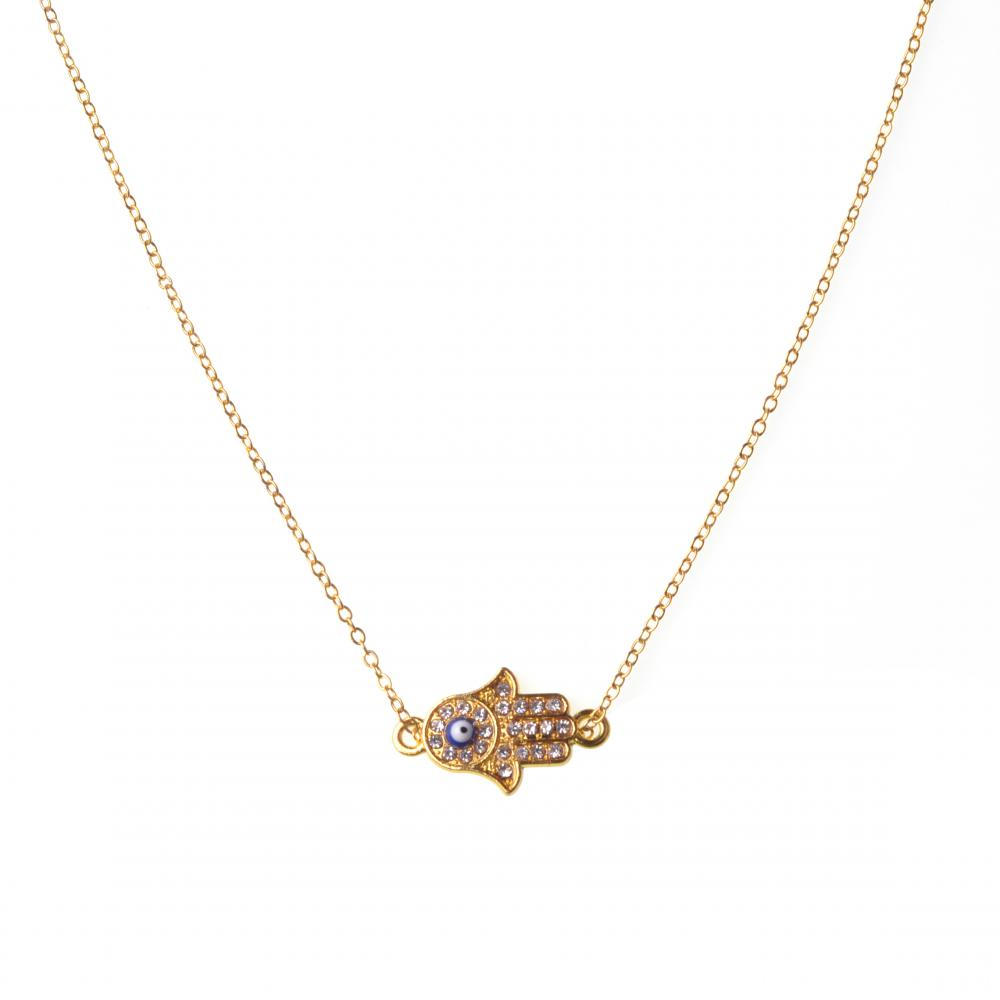 Additional:
Samples are available, gift boxes are provided, if need please contact us.
Related products and specific search welcome to tell us and let us help with your any doubt.